Services offered
High-precision and reliable equipment, scientists and highly qualified designers
Currently, the company has highly qualified scientific and engineering personnel with experience in creating and modernizing radar equipment using the latest technologies for digital processing of radar signals in real time.
Our achievements
Our developments for the military-industrial complex always meet the latest requirements for radar protection
We are a company with extensive experience in the development of high-precision and reliable equipment, a staff of highly qualified scientists and designers. We offer comprehensive solutions, an individual approach to each client.
2000
years

For 25 years, the company has assembled a highly qualified team with a total experience of 2000 years and has accumulated an extensive store of knowledge and best practices.

30
patents

Developed on the basis of our enterprise and available licenses and certificates

More then
100

Highly qualified specialists
Do you have any questions?
I will advise on all issues related to our work
Ask a Question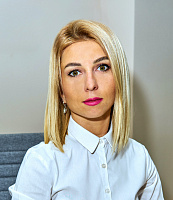 News
The latest technologies for digital processing of radar signals in real time
All news